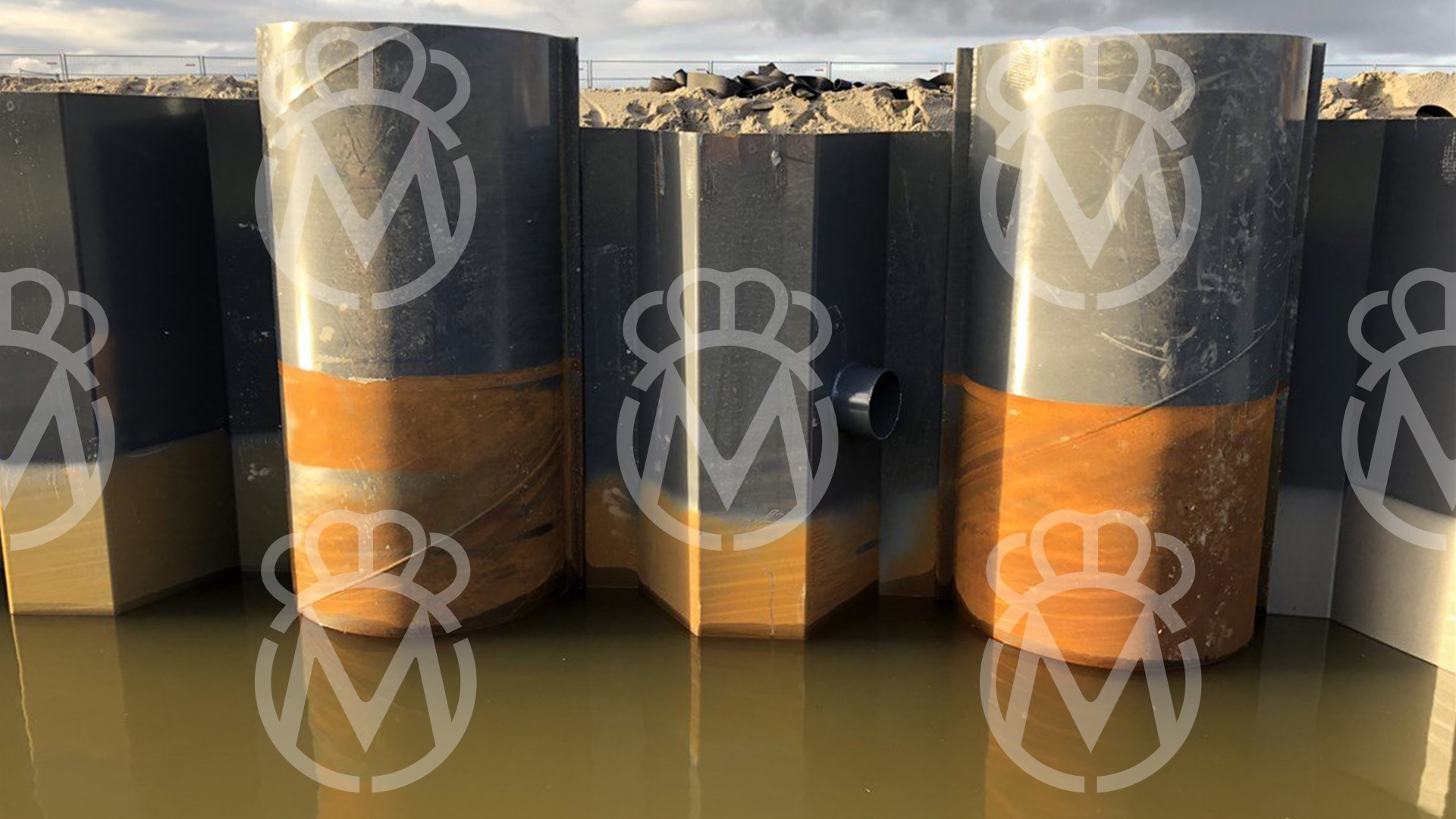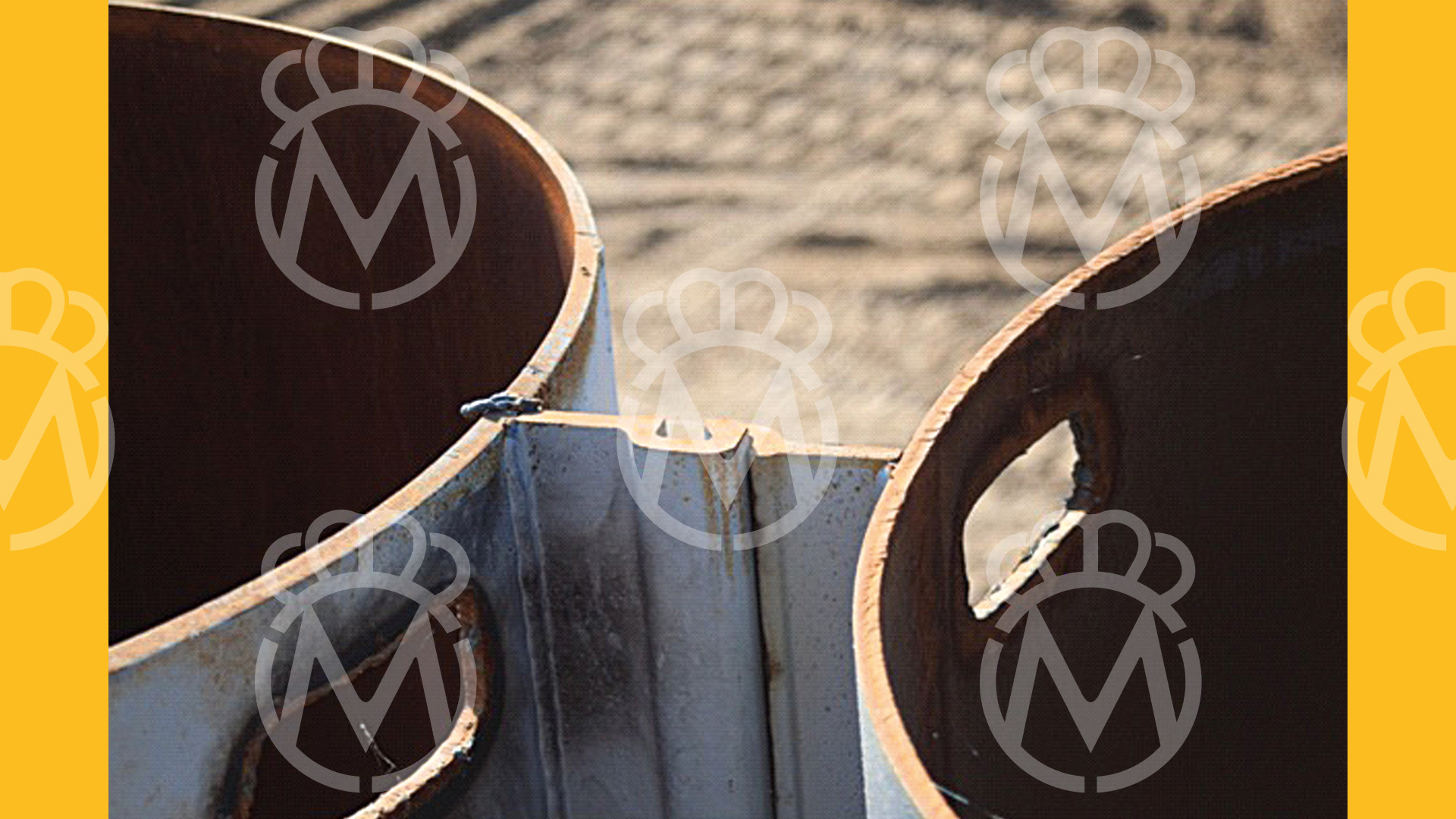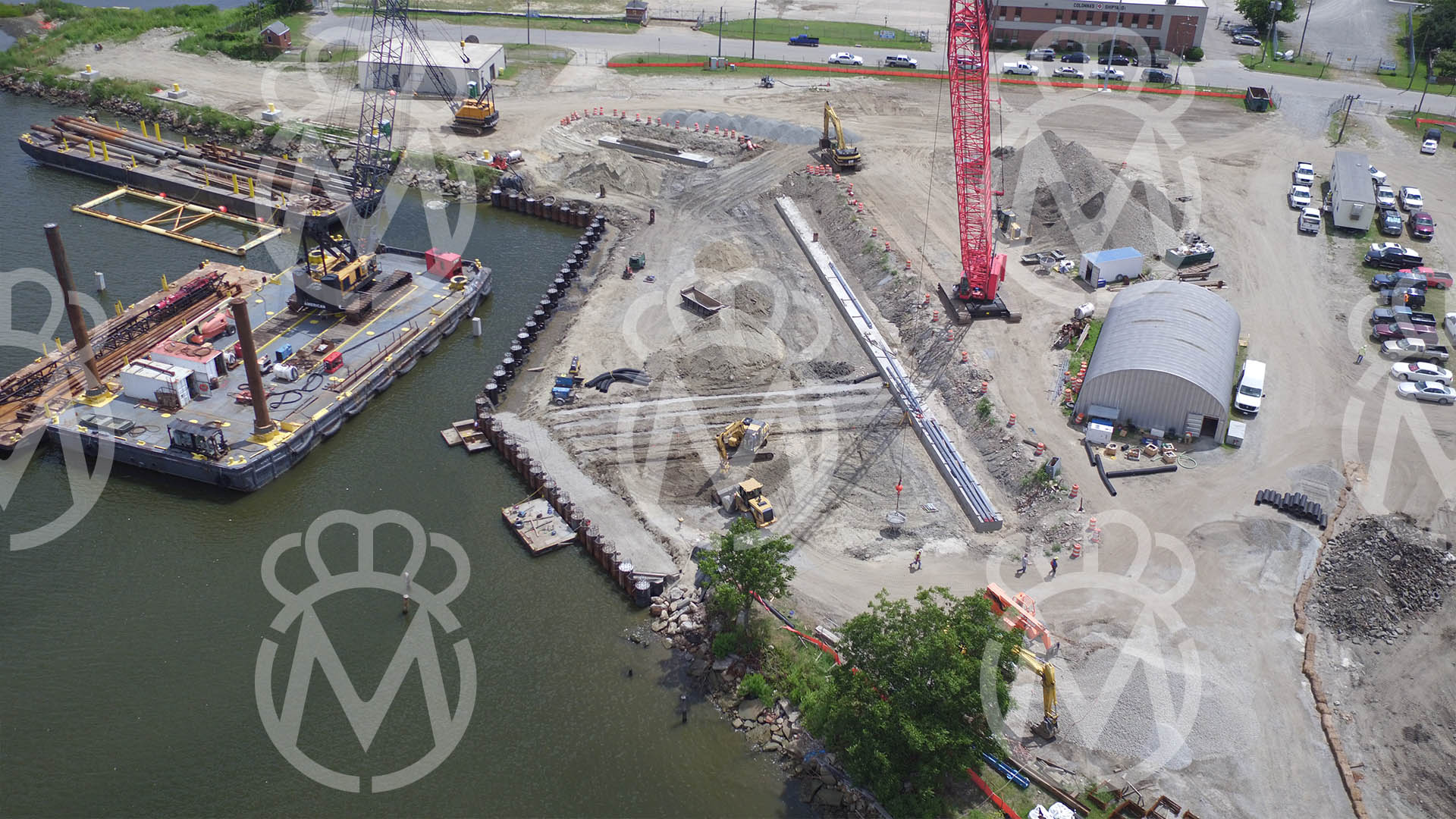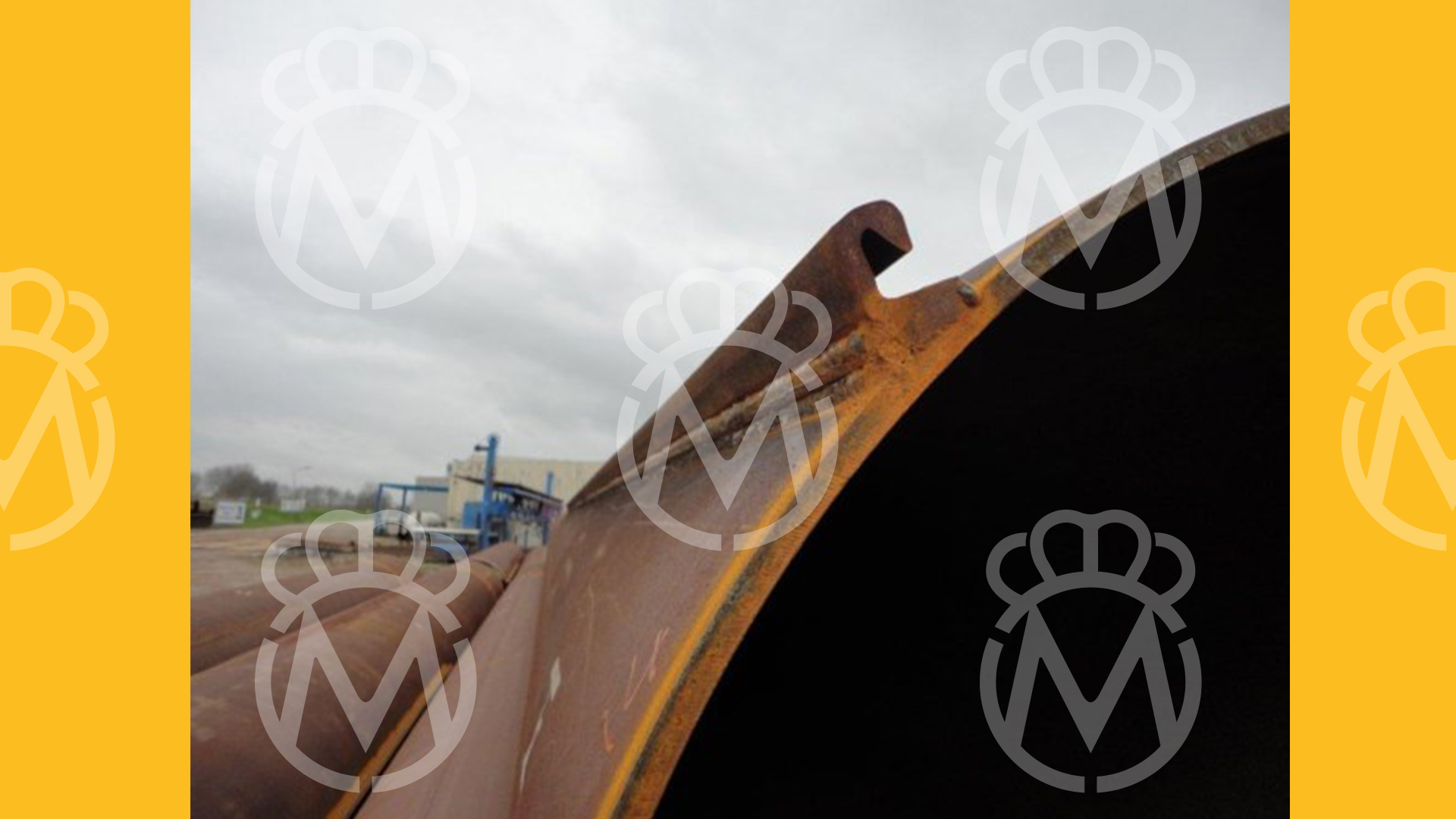 For heavy marine constructions and deep foundation applications the Piling Wall often requires a very high bearing capacity and stiffness. Where a regular Sheet Pile Wall is not sufficient, a Combi Wall System may be exactly what is needed to achieve the required properties.
PIPE PILES & SHEET PILES
Connectors are welded to the Pipe Piles to make the Pipes connect with the Sheet Pile interlocks. Usually the Pipes are driven first. By using a framework during the Pipe installation they're a better wall alignment and it's easier to get the exact spacing between each Pipe to allow the intermediate Sheet Pile section fit right between 2 Pipes. A variety of different Pipes and Sheet Piles can be used to reach the minimum required wall strength.
HZ KING PILE & SHEET PILES
Instead of using Pipe Piles, a Combi Wall design may specify wide flange king Piles with Sheet Piles. The King Piles are also equipped with Sheet Piles Interlocks to make them compatible. Where the size of a Pipe sometimes may be too large to install, a Wide Flange King Pile can stay relatively compact and drivable while still meeting the required wall properties.
H-PILE WALL or PIPE PILE WALL
Extremely high wall strengths and stiffness can be reached by using only Pipe Piles or only Wide Flange Beams. This kind of wall requires a lot of welding of connectors and it is only applied in very specific situations. High wall strengths are particularly required when there is a big difference in soil or water elevation on each side of the wall.