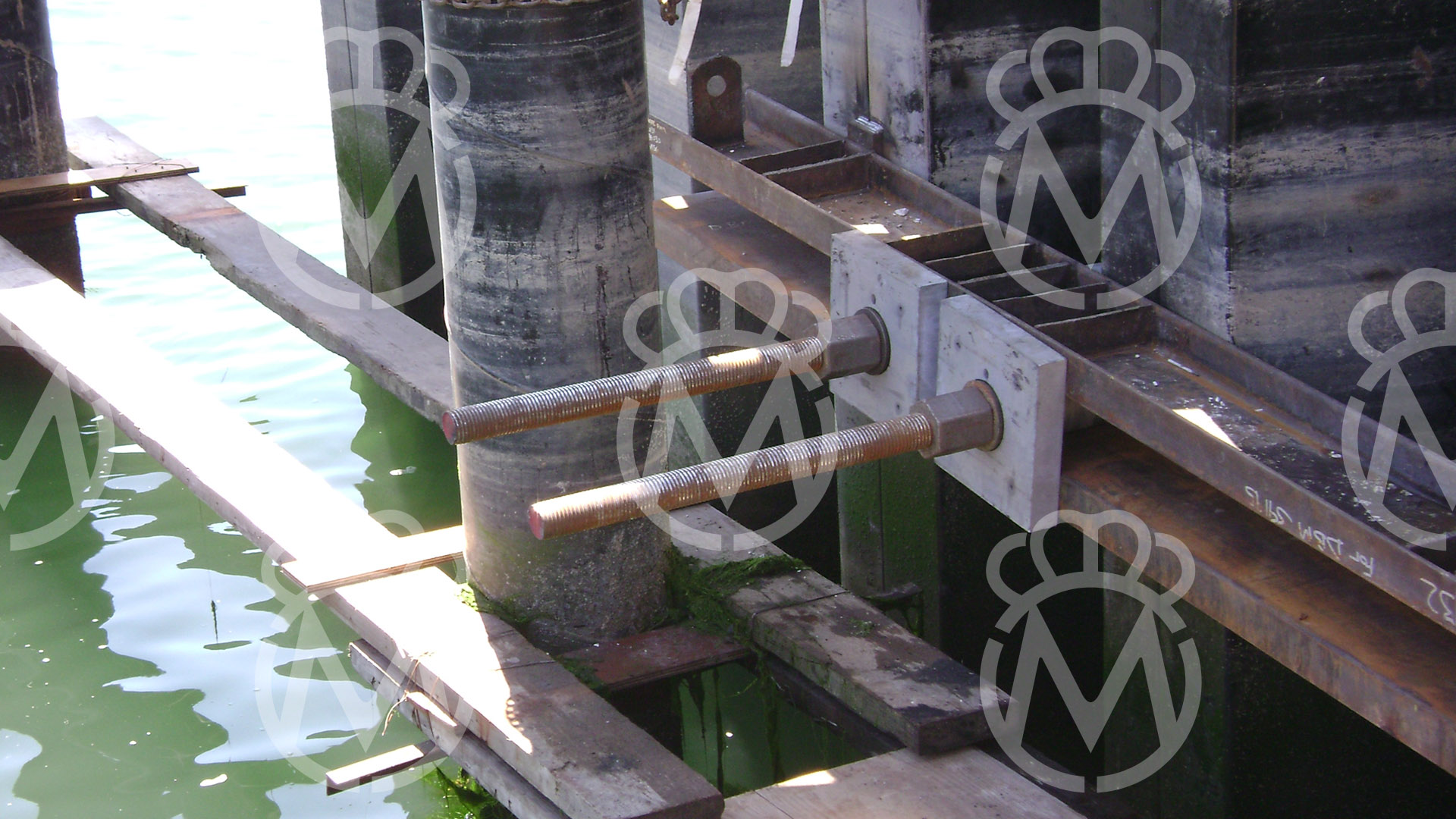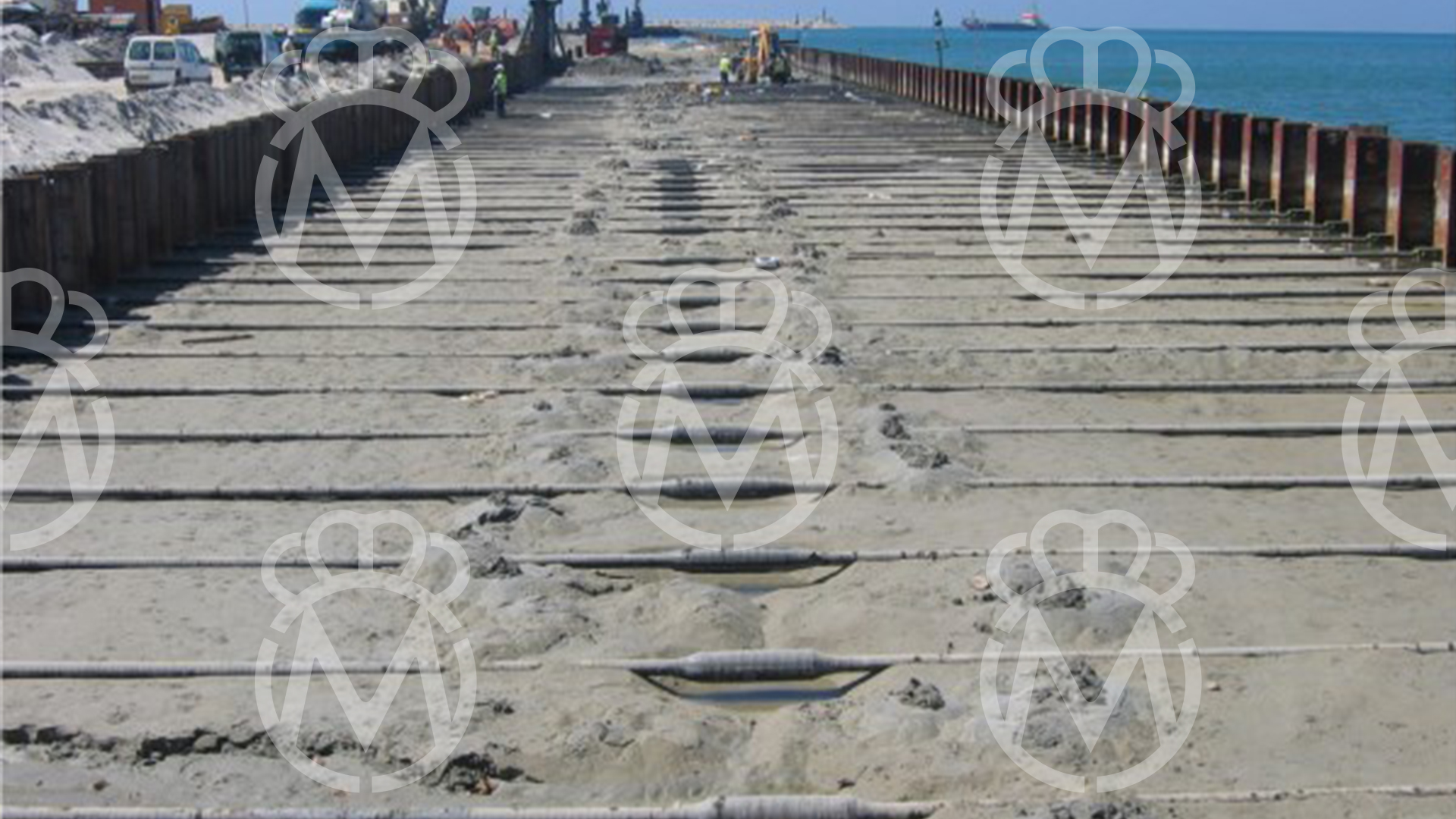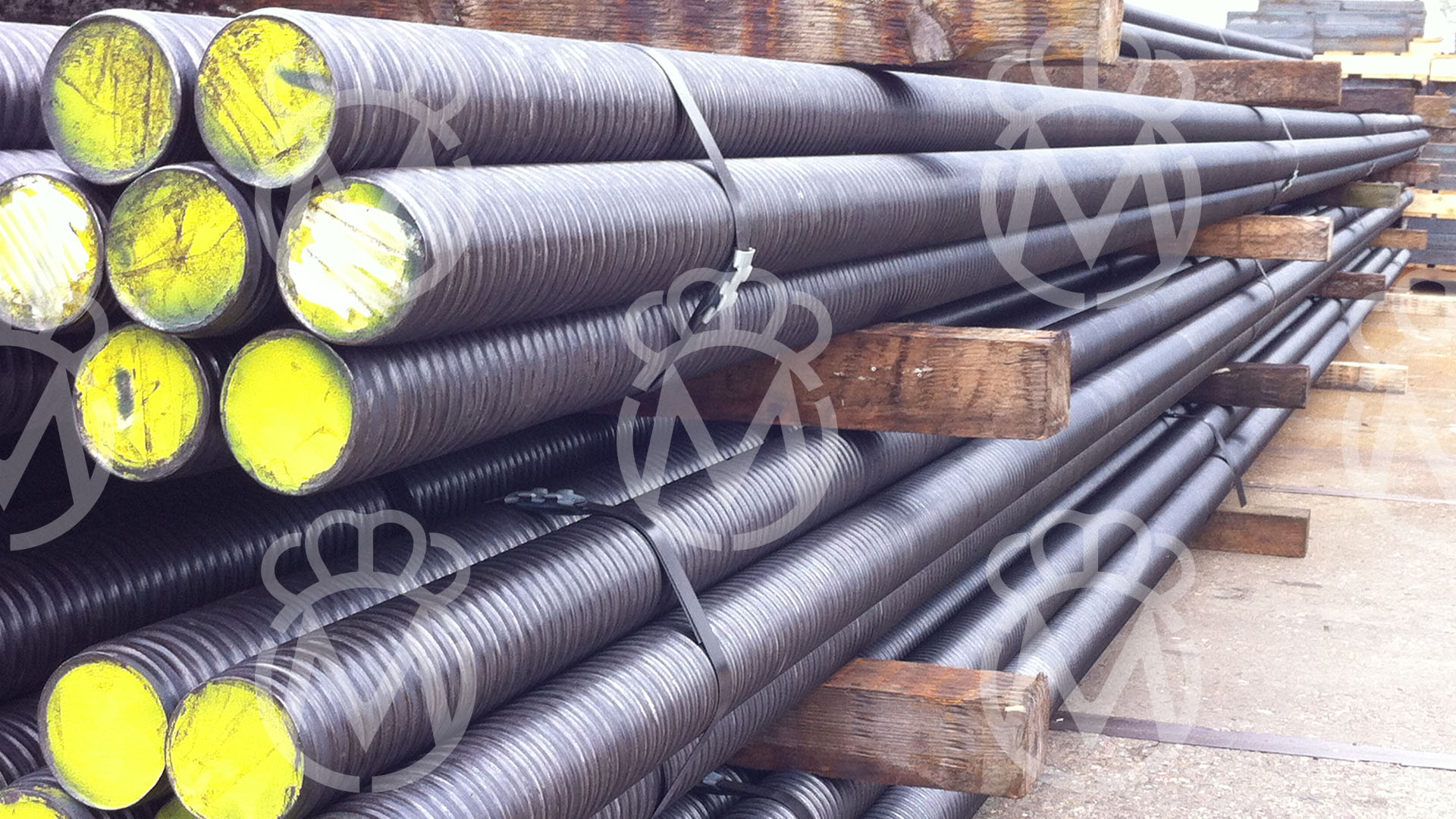 Meever USA provides multiple solutions for anchoring sheet piles, with the appropriate choice depending on the specific requirements of your project. Factors to consider include the length and depth of the sheet pile wall, the soil conditions, and whether the wall is intended to be temporary or permanent.
Grout Injection Anchors
A Grout Anchor is a Hollow Borehole Tube designed for injecting grout under high pressure. It is attached to the sheet pile wall, allowing the construction of damming structures with significant height variations.
GTB Anchors
GTB Anchors are utilized as grouted anchors installed at the bottom. The installation is carried out using a cased drilling technique. Initially, a temporary Drill Tube is inserted to the desired depth and then flushed empty. Subsequently, the Anchor Rod is placed in the Drill Tube and drained. Afterward, cement grout is simultaneously injected while the Drilling Pipes are drawn out.
Micro Piles 
These Micro Piles are driven deep into the ground until they reach a sufficiently load-bearing layer. The pile is constructed using tubular steel segments, which displace the soil during installation. To avoid the need for on-site welding, these segments are interconnected using a threaded coupling sleeve.
Screw Injection Piles
The Seamless Tubes come with a threaded connection and are offered in various dimensions. This threading ensures a robust connection, specifically designed for demanding processing conditions. Additionally, we can provide the required drill bits and other accessories tailored to your individual preferences.
 Folding Anchors
Folding Anchors offer a fast and easy installation process. The Anchor is initially driven into the ground at the desired angle using a vibro hammer. Subsequently, it can be tilted to the appropriate position using a removable pull rod. Once it is positioned at a right angle, the Folding Anchor is ready to bear the load without delay. Rest assured that our Folding Anchors are CE-certified.
Anchor Rods
Anchor Rods are high-quality solid steel bars available in various configurations. These rods are commonly installed horizontally and securely linked to the sheet pile wall and anchor wall using fasteners, anchor plates, eyes, hammer heads, and skullcap/flat nuts. Meever USA is well-equipped to provide all the necessary supplies from both stock and production, ensuring a comprehensive selection for your specific needs.