DuraHard Timber Crane Mats

and Mat Ramps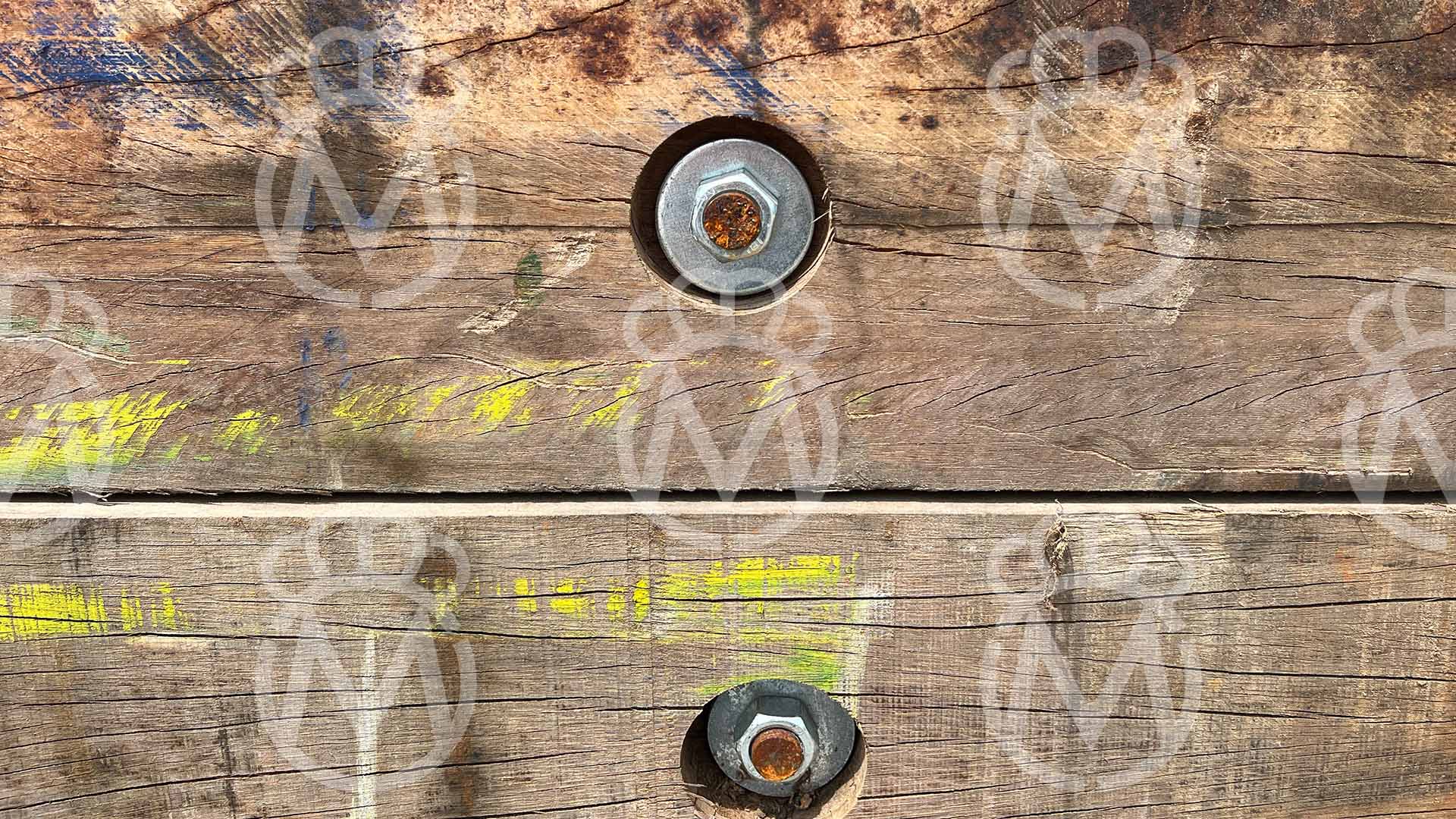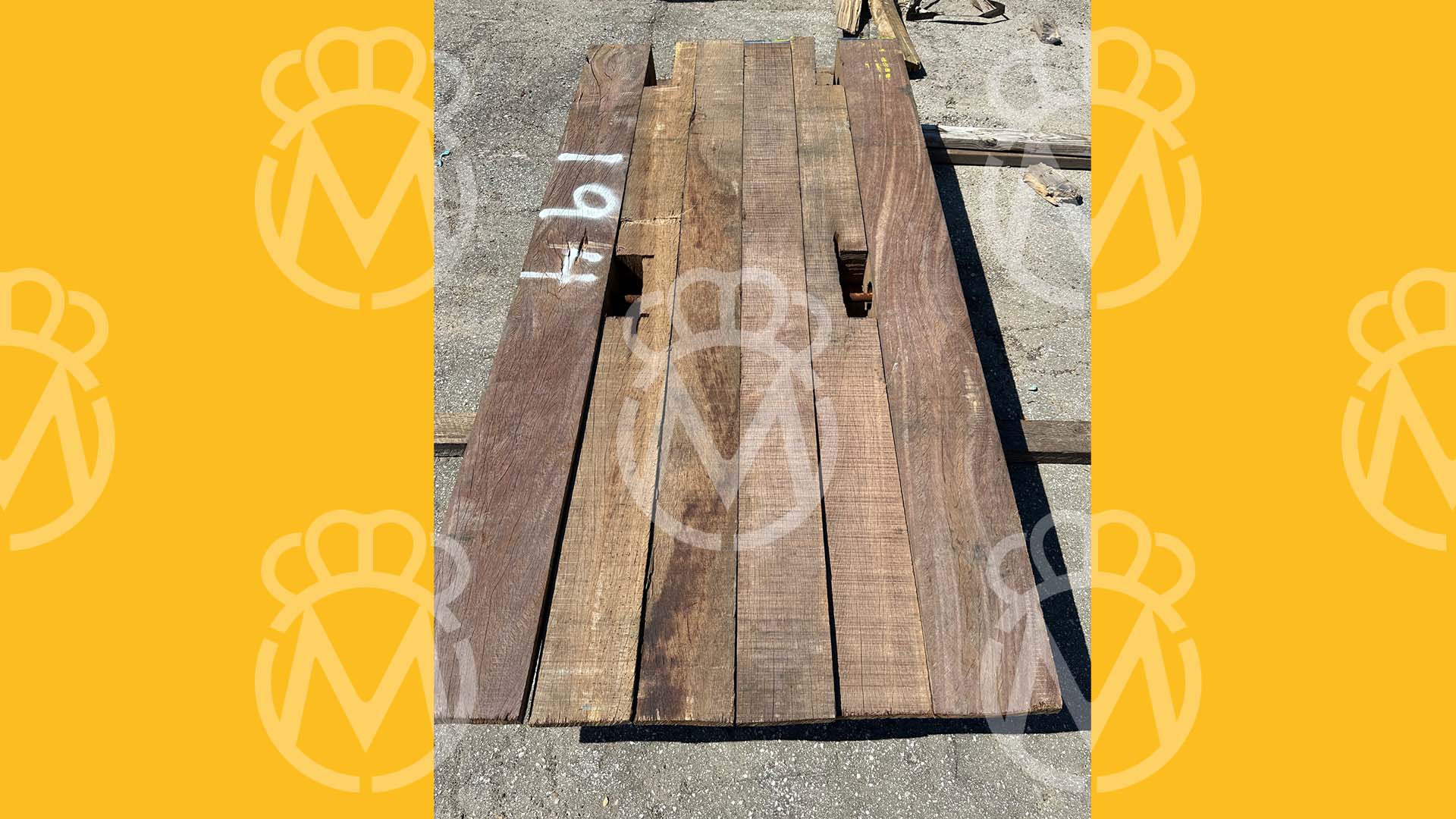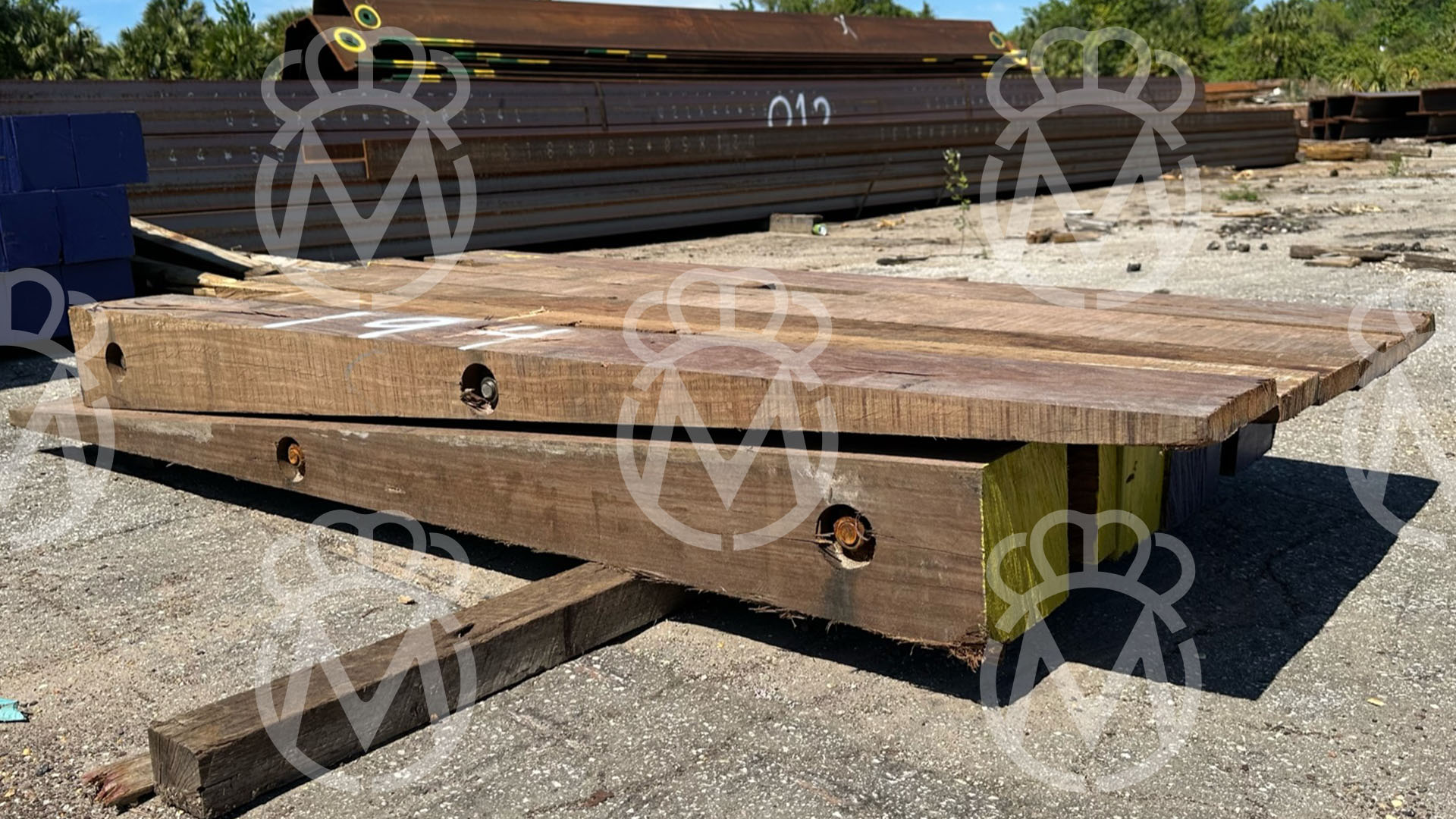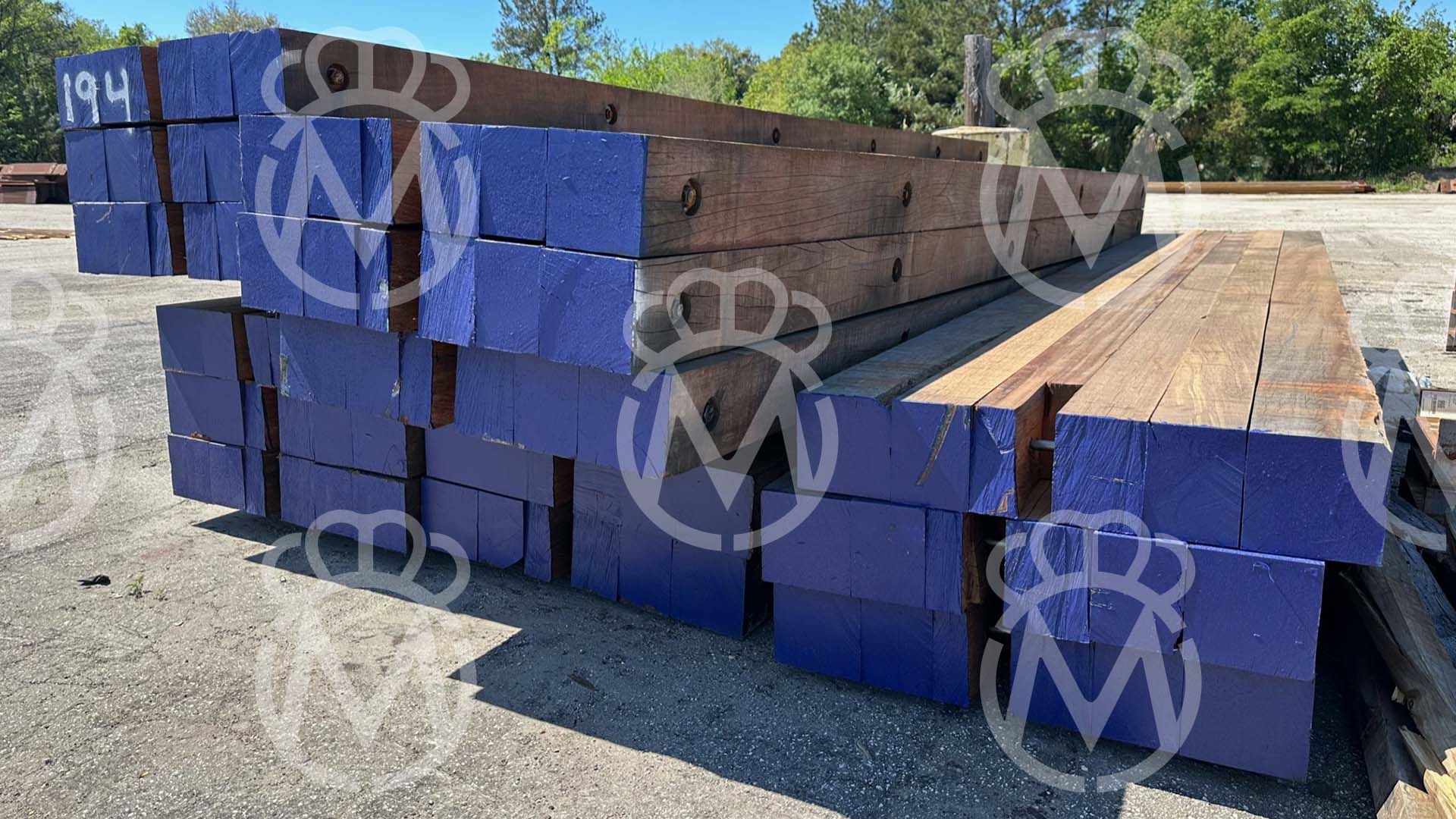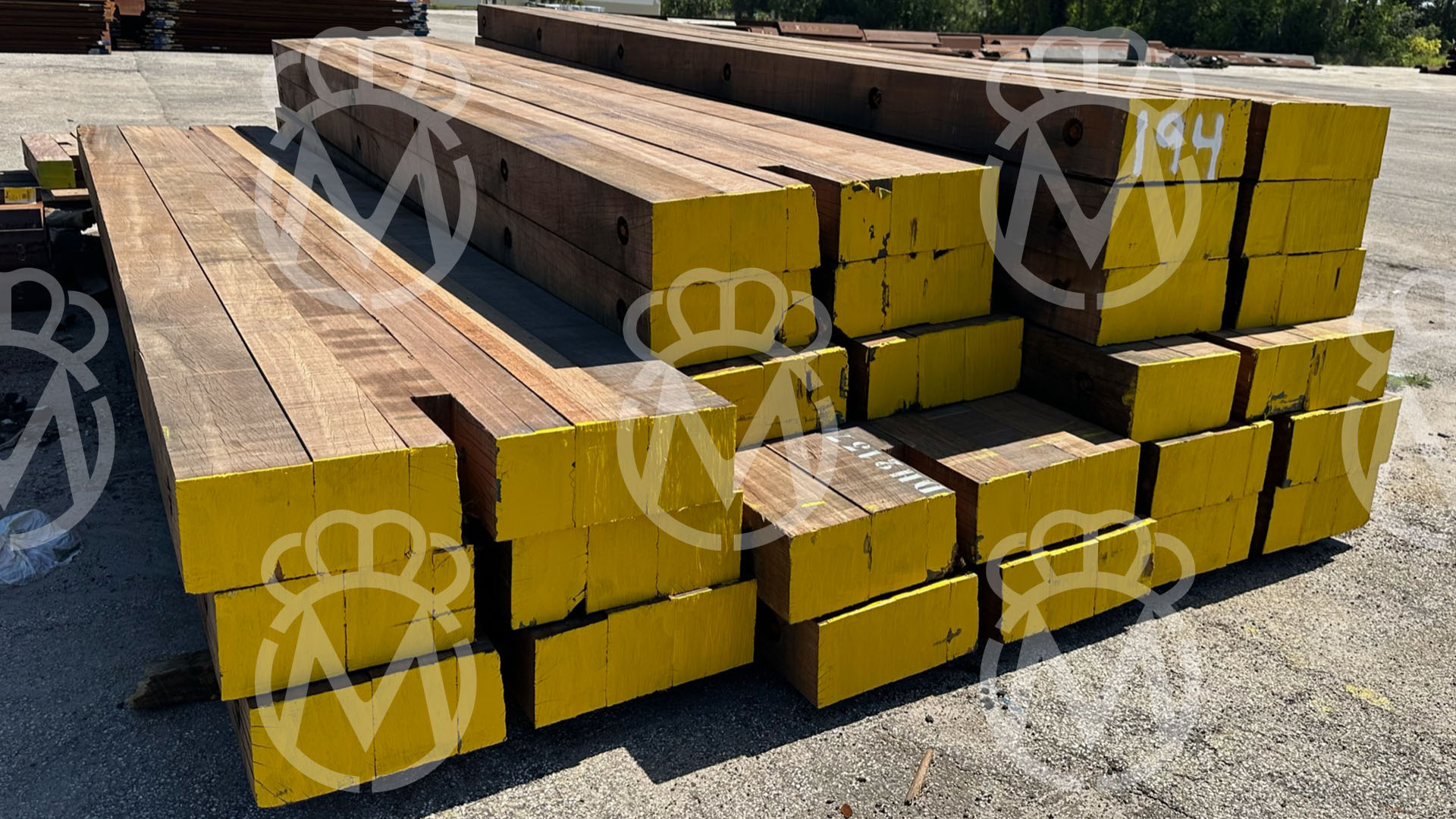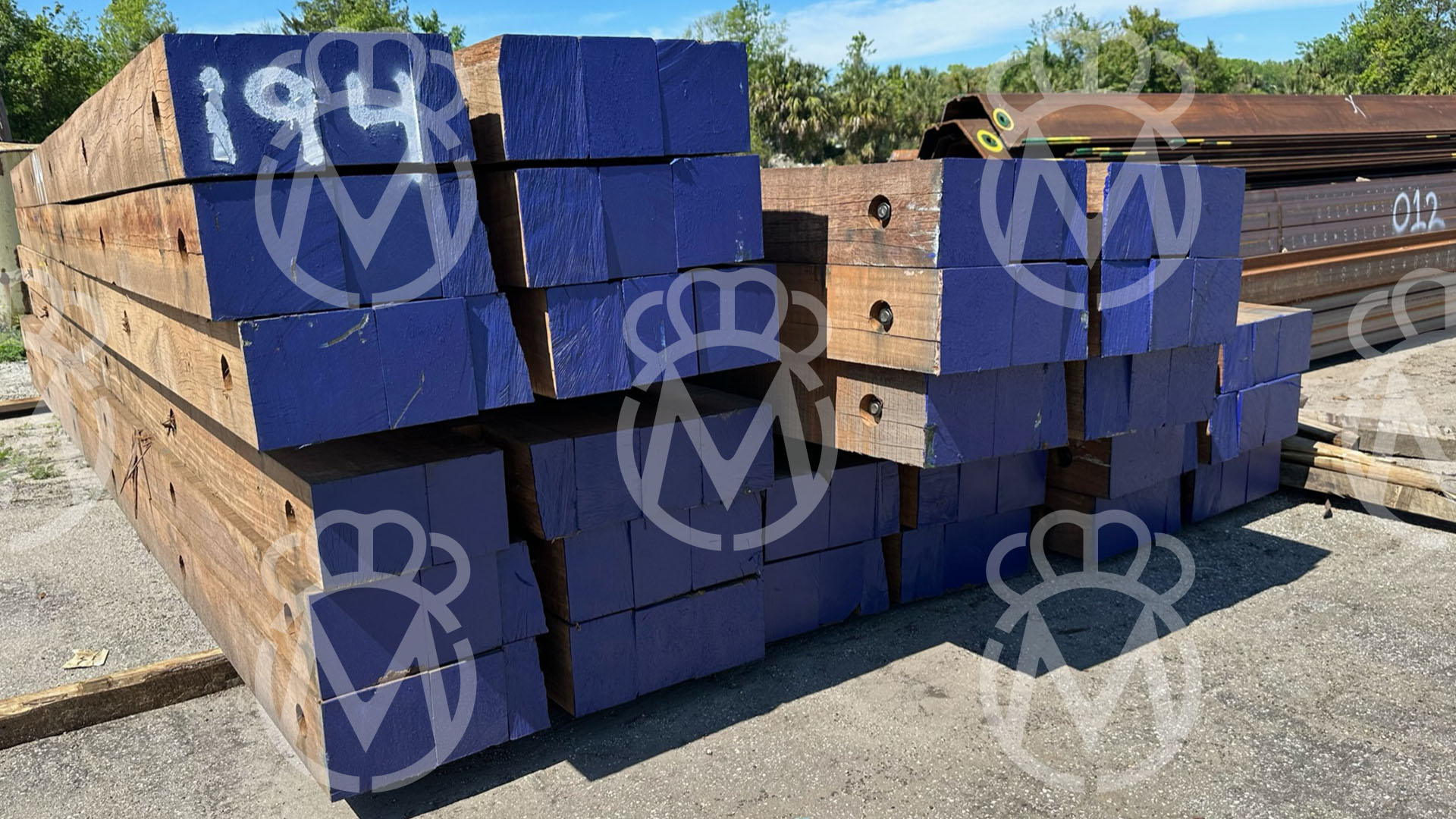 New at Meever USA: DuraHard Timber Crane Mats and Mat Ramps
The DuraHard Timber Crane Mats are the first of its kind to be introduced into the USA market. These DuraHard Crane Mats are proven to be durable and are the hardest wood available in the industry of Crane Mats worldwide. This type of wood is stronger when compared with other commonly used Crane Mats.
The Durahard Crane Mats can do the same work with less thick partitions which saves weight and costs. Additionally, the Durahard Timber Crane Mats are of higher quality and thus has a longer lifespan.
"Proven Durable and Hardest wood available in the industry."
The type of wood makes all the difference. The 3 main reasons for this are:
Durability
It is a durable wood species which ensures that it does not rot quickly and therefore last a long time.
Compressive strength
It is a very strong wood species with a high compressive strength, which ensures that you can put heavier weights on these mats (without making the mats thicker).
Thread
It is a wood species whose fibers are cross threaded this results in the mats being able to withstand significantly better impact without tearing open immediately.
Specifications DuraHard Timber Crane Mats
Meever USA select the most durable woods available on the market to withstand the inevitable wear and tear. Then, we subject them to our exclusive manufacturing process where the beams are pressed together under intense pressure, leaving as little space as possible between them. Once finished, we secure them with specially manufactured bolts designed to withstand the same pressure. These combined steps result in a resilient mat that can withstand harsh weather conditions and meet the highest demands of modern industry, built to hold up even under the hardest conditions.

Building up the Crane Mats with square-shaped posts creates more stability. In doing so, it also ensures that the forces are evenly distributed.
Same strength of a regular Crane Mat with only 8 inch thickness:

Different kinds of machines with different kinds of DuraHard Timber Crane Mats
Mobile Roads
For among others truck traffic is mostly done by 4" (10 cm) thick bulkheads.
Light Cranes
Light (tire) cranes, excavators are often done with 6" – 8" (15 – 20 cm).
Heaver (Crawler) Cranes
Heavier pile drivers are often done with 8" – 12" (20 – 30 cm).
Meever USA can provide Mats Ramps for your project with the following dimensions:
Length 6.5' Feet (200 cm)
Width 3.2' up to 3.4' wide (95 – 100 cm)
Thickness 8" – 12" inch (20 – 30 cm)
Meever USA also offers strong Rods/Nuts. To ensure a stronger lifting capacity the outer bolts are bigger in size.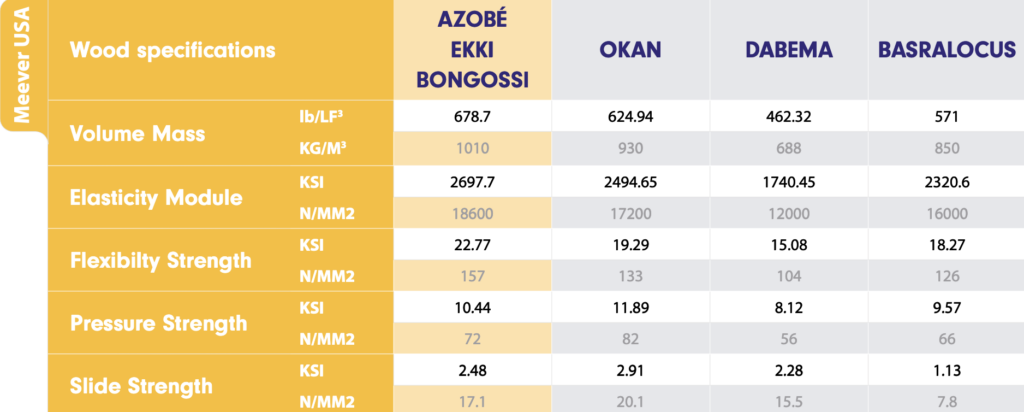 Advantages of the Crane mats at Meever USA:
Meever USA makes a Made-to-Measure offer!
Due to the many different circumstances in which the Crane Mats can be used, it can be difficult to choose the right size. Meever USA would love to find the perfect fit for your project. Give us a call or e-mail us, we would like to help you out:
+1 (866) 313 8770
Info@meeverusa.com