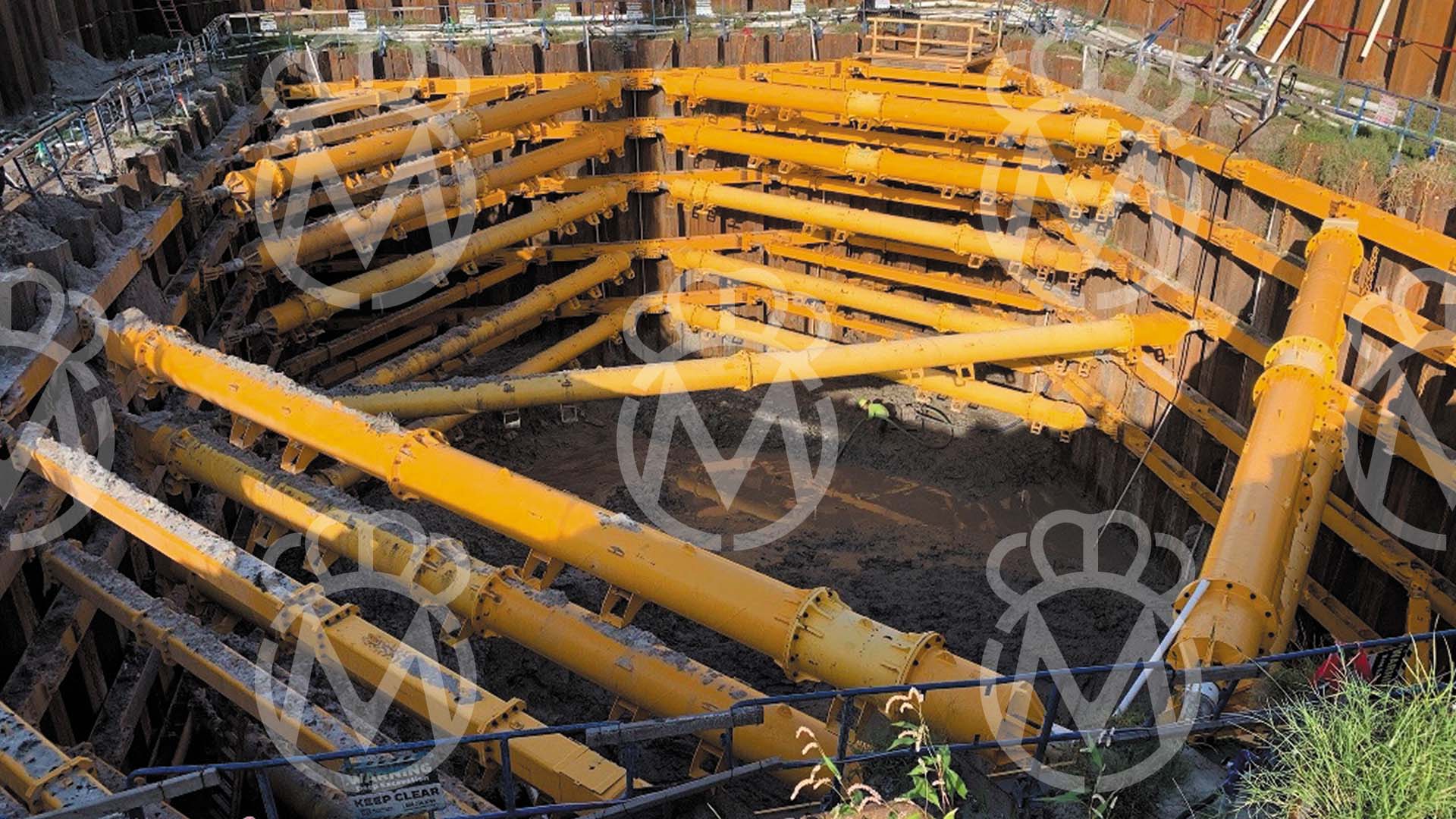 Bracing System Florida, USA
In Florida, our Unique Patented Mechanical Modular Bracing System has been used to create a safe working environment within a smaller cofferdam.
The removable hydraulic rams created a safe working environment by ensuring that the load was not under constant hydraulic pressure. This creates a static temporary support system.
Our Bracing System provided a safe, efficient, and cost-effective solution for this construction project in Florida. Its innovative design and superior engineering made it an ideal choice for the client, who was able to complete the project on time and to the highest standards of quality and safety. Thereby, The Meever Bracing System is lighter than conventional steel pipe strutting methods and provides up to 3 times faster installation then conventional bracing methods.  
Would you like to know more about our unique Meever Bracing System? Please contact our specialists! We would love to give you the best advice for you and your project.