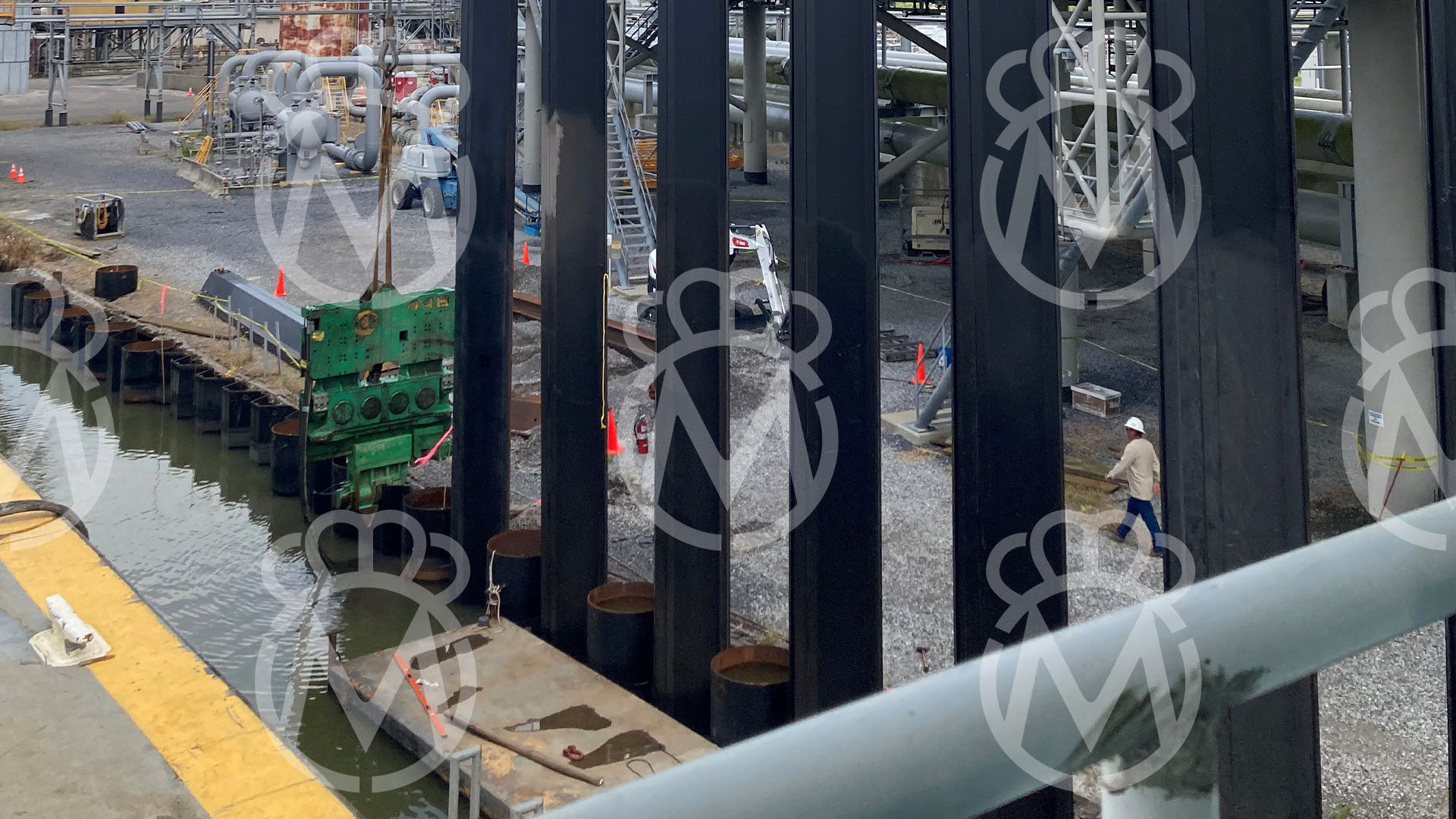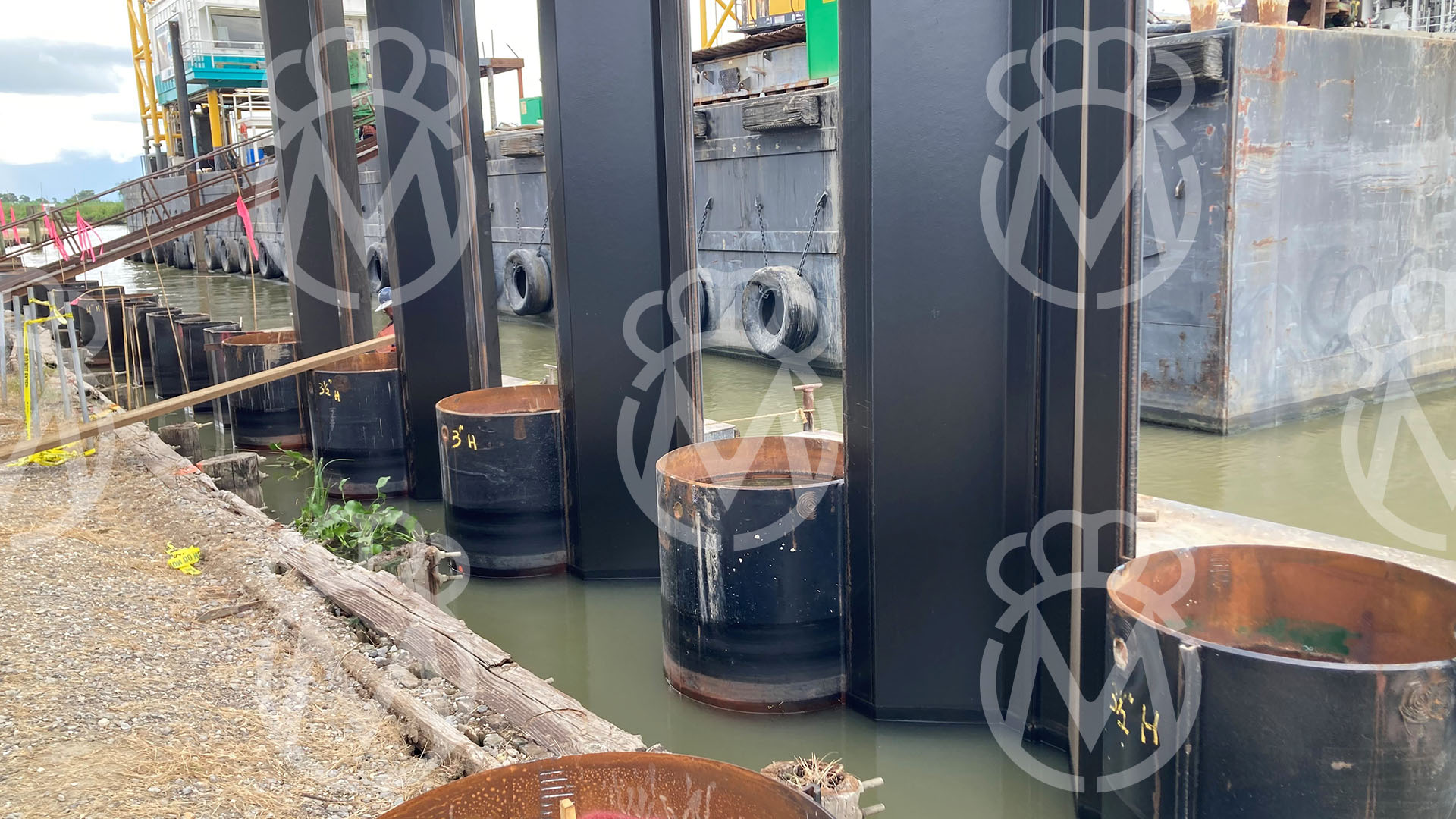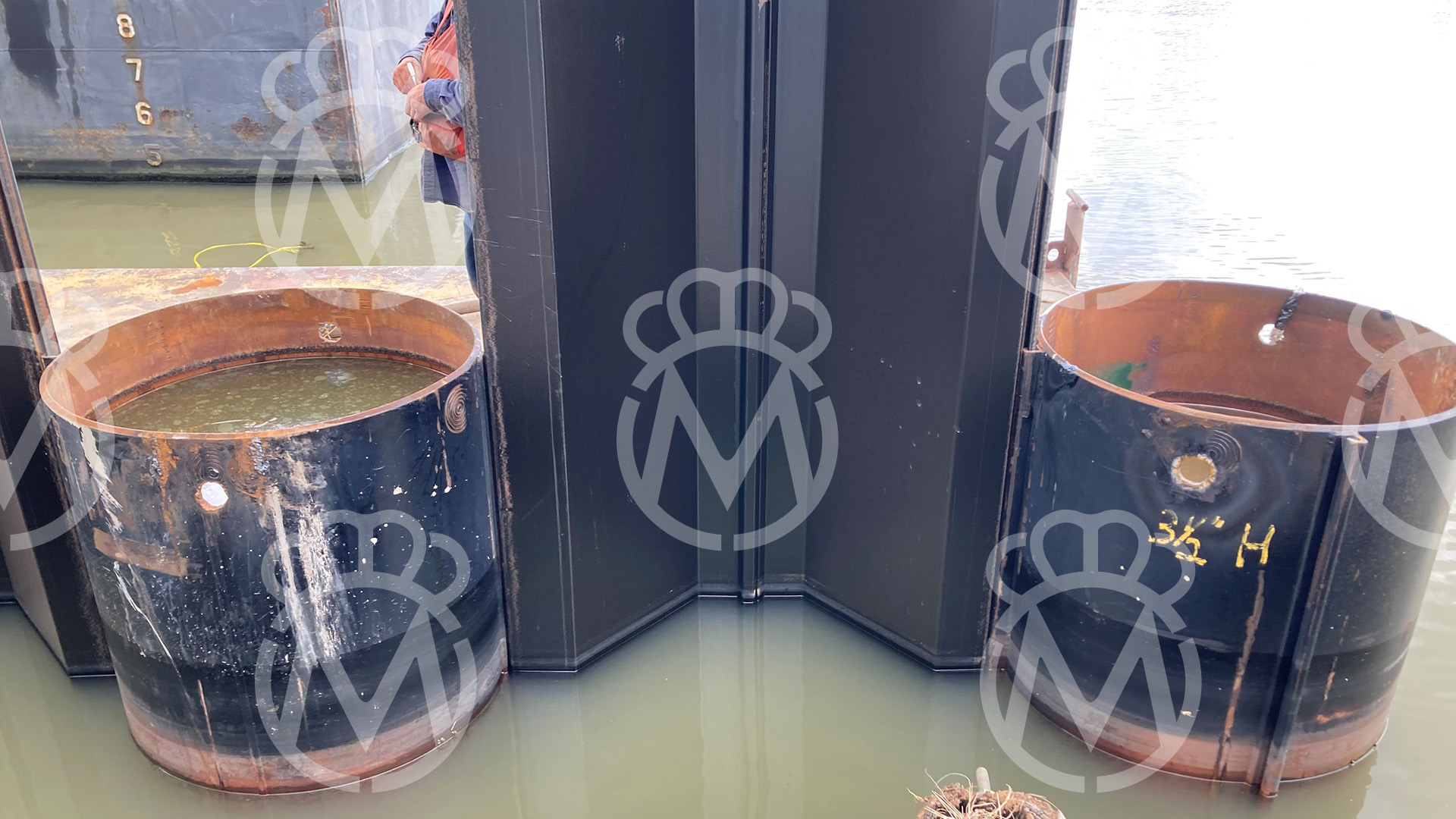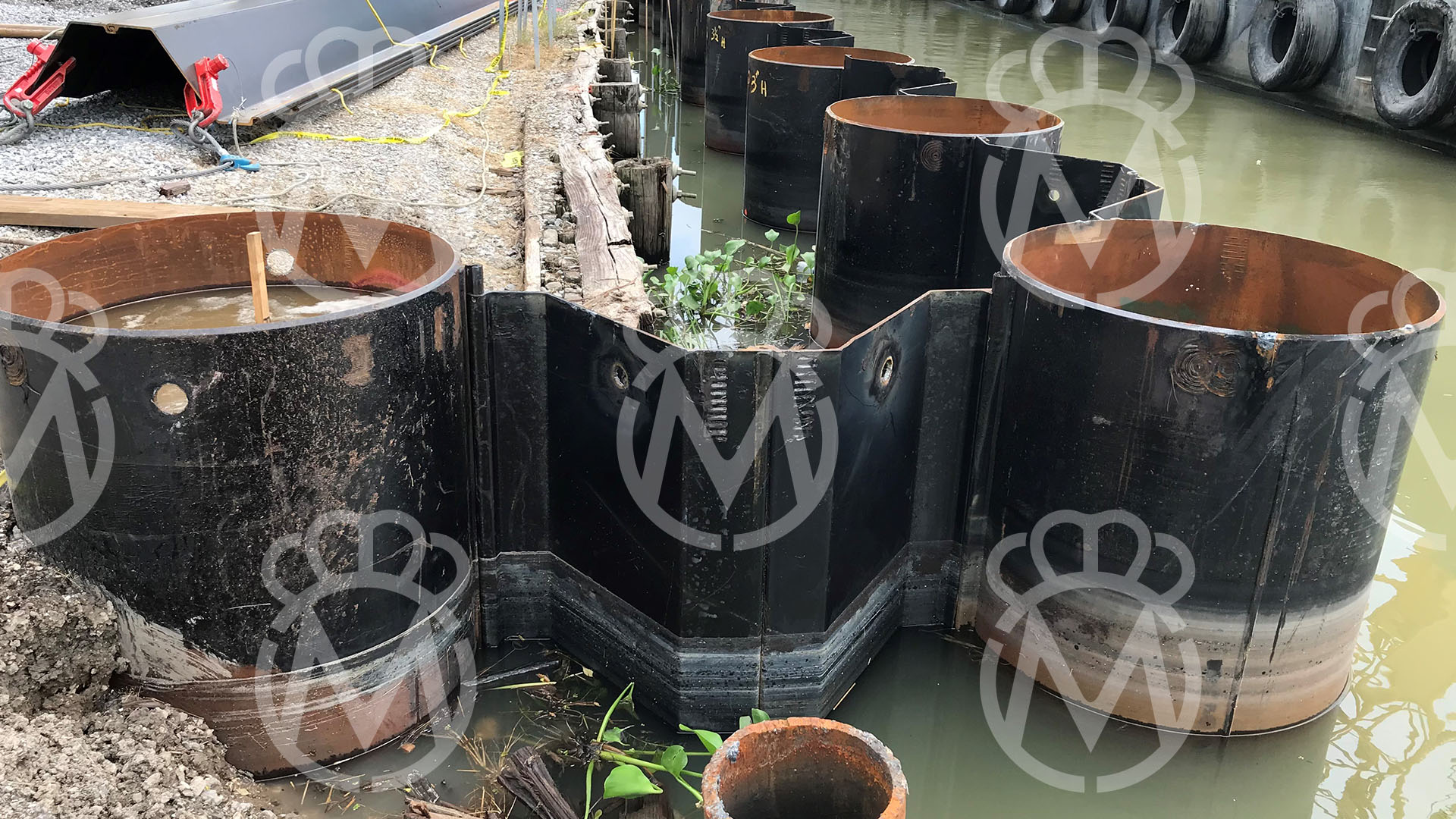 Meever USA supplied a combi wall for a failed timber bulkhead in Venice.
The project was replacing a failed timber bulkhead next to oil and gas platforms. There was a roadway next to the bulkhead where trucks would drive and the bulkhead was falling. For this project was a regular sheet pill wall not sufficient, a combi wall system was exactly what was needed to achieve the required properties.
The combined wall is completely optimized by Meever USA in cooperation with the customer. The project consisted of 60 ft 42" OD pipe piles and ESZ 19-700 sheet piles to fix this failing timber bulkhead. Meever USA supplied the 42" OD pipe piles with connectors welded on, ESZ 19-700 & ESZ 26-700 sheet piles, walers and thread bar.
| | | |
| --- | --- | --- |
| Type | Unit Length | Total weight |
| 42″ OD x .600″ Wall Pipe – King Piles | 60,0 ft | 286.783 lbs |
| E22 connectors – welded to king pile | 60,0 ft |   |
| ESZ 19-700 | 60,0 ft | 104.256 lbs |
| ESZ 19-700 | 60,0 ft | 6.516 lbs |
| ESZ 26-700 | 21,0 ft | 5460 lbs |
| ESZ 26-700 | 39,0 ft | 25.350 lbs |
| ESZ 26-700 | 60,0 ft | 15.600 lbs |