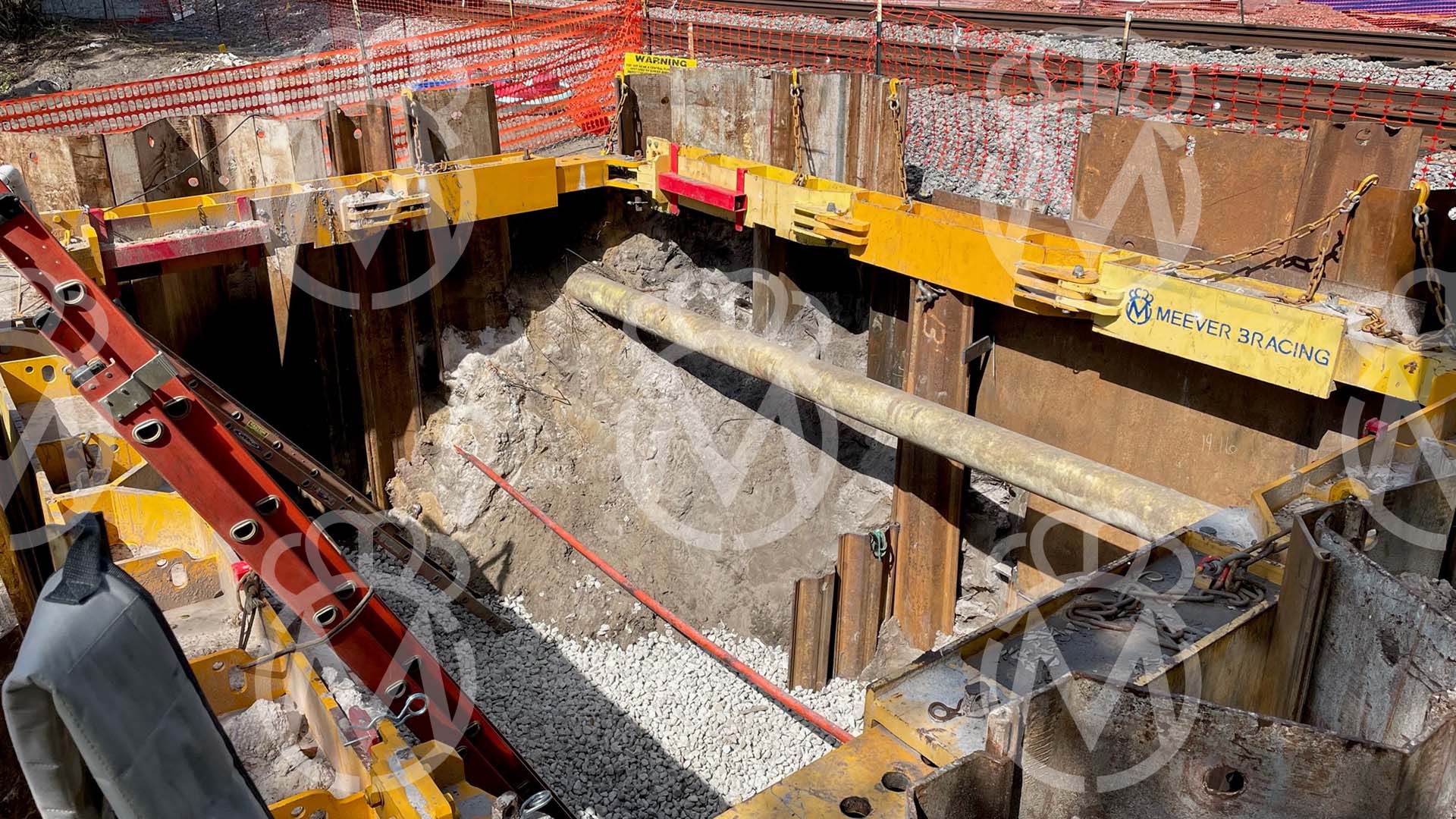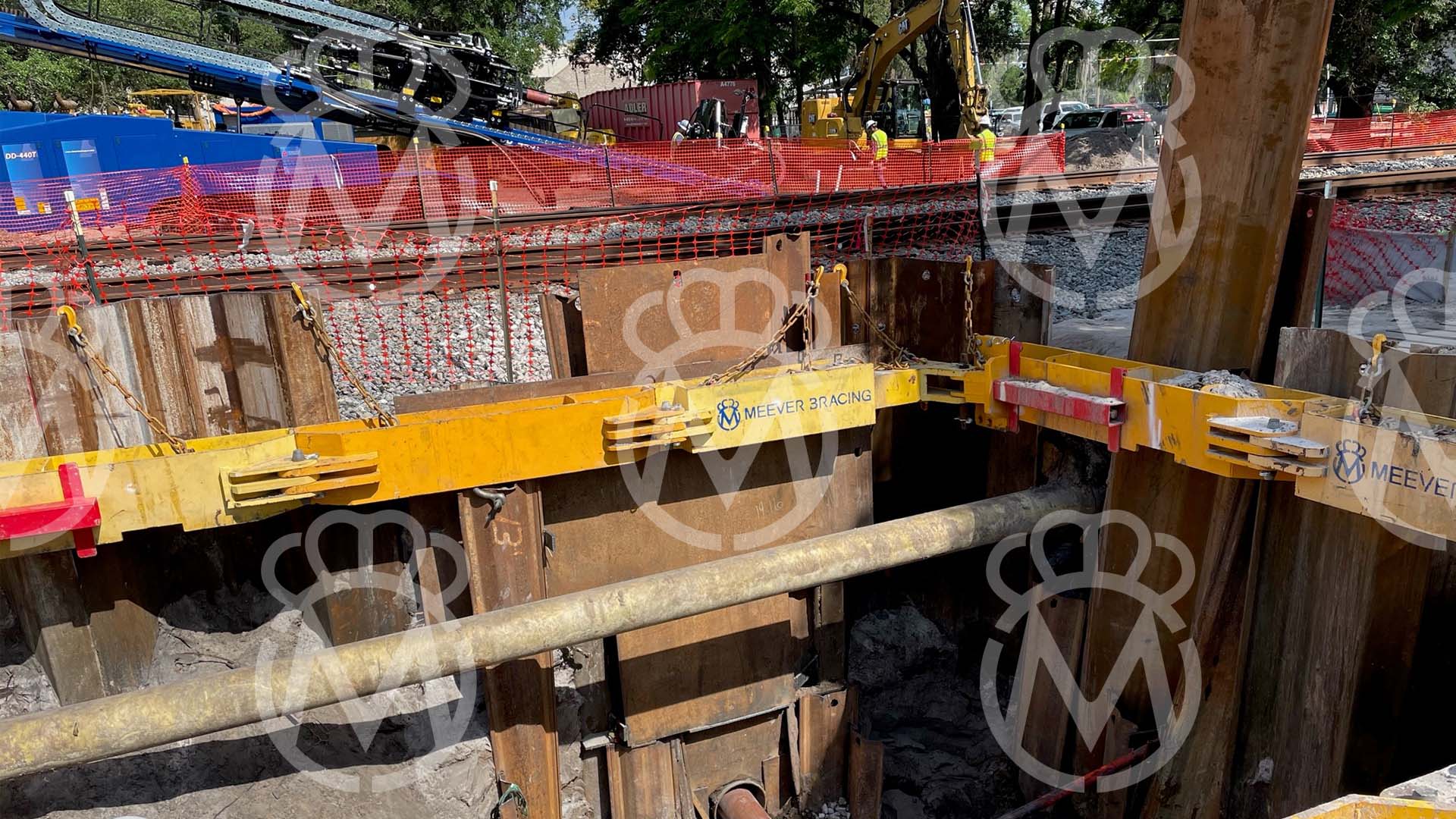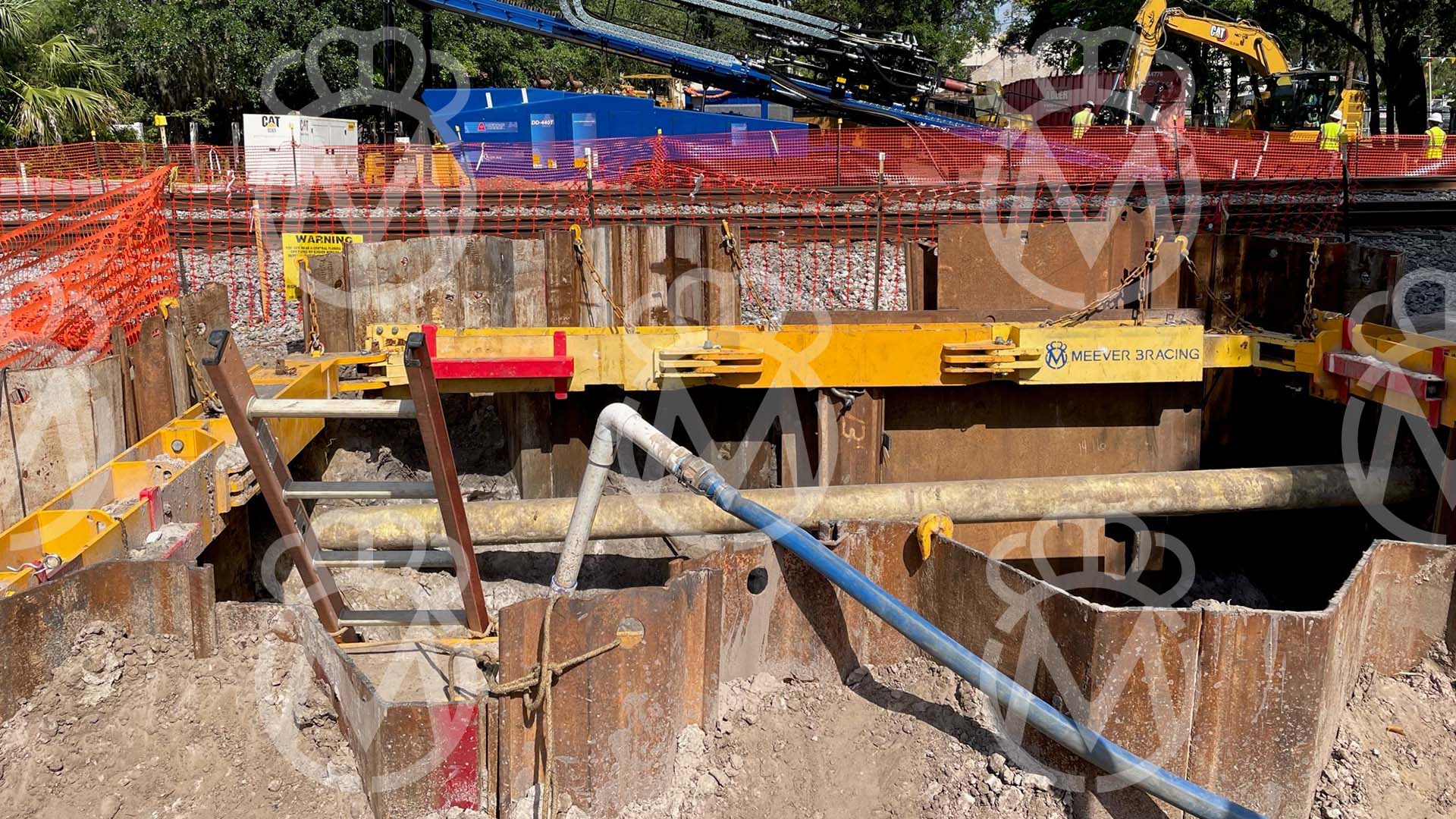 Kissimmee, Florida Excavations
In Kissimmee, Meever USA played an important role in a project to create pits for installing a pipe under a busy railroad track. The goal was to build launch and receiving pits that could handle the pressure from passing trains. To achieve this, Meever USA provided top-quality materials like temporary ESZ26-700 Steel Sheet Piles and their Unique B400 Bracing System.
The launch and receiving pits needed to be carefully designed and constructed to withstand the load and pressure exerted by the passing trains. By employing high-quality materials, such as our temporary ESZ26-700 Steel Sheet Piles and B400 Bracing, our team was able to create a secure and reliable infrastructure for the pipe installation.
The supplied temporary ESZ26-700 Sheet Piles were designed to securely retain the surrounding soil and offer crucial support during excavation work. These sheet piles excel in durability and structural stability, making them an ideal choice for meeting the project's stringent requirements.
Furthermore, we also provided our customer with our Unique Patented Mechanical Modular Bracing System. The B400 Bracing Series with a section modulus of 199in3 and made of grade 65 steel is suitable for a wide array of excavations. Our system is designed and engineered to maintain excavation integrity, it allows flexibility on site and saves time and money.
One of the primary challenges of this project was the proximity to the railroad, necessitating minimal deflection of the shoring. We successfully tackled this challenge head-on, thanks to our profound knowledge and commitment to excellence.
At Meever USA, we understand the significance of delivering high-quality and reliable solutions for your construction projects.